A man Farai Bundo has moved his mother to tears after surprising her with a brand new car.
The man who hails from Zambia took to Facebook to share lovely pictures capturing the emotional moment as his surprised mother shed tears of joy.
Glowing with joy
The delighted man handed his mother a set of keys while her face glowed with joy.
Farai stated that his gesture is in compliance with the Bible's first commandment with a promise that says honouring one's parents attracts blessings of longevity.
He wrote:
"Teamwork makes the dream work. "Honor [esteem, value as precious] your father and your mother [and be respectful to them]—this is the first commandment with a promise— so that it may be well with you, and that you may have a long life on the earth. Ephesians‬ ‭6:2-3‬ ‭AMP‬‬. The woman was honoured. Priceless moment. God is the greatest."
See more photos below:
Several social media users took to the comment section to celebrate the young man praising him for his kind gesture.
Social media reacts
Joyce Etambuyu Kalaluka said: "Farai, Farai that is just you…God above is looking!"
Sebastian Mtonga: "Beautiful my guy. God bless!"
Jimmy Bwalya commented: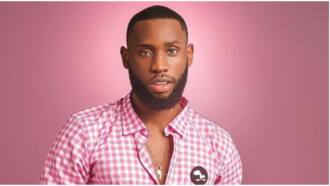 "Farai Bundo you are on some high steroids. This is just awesome. Well done."