To say Nigeria is a home of talents is an understatement. It is estimated that there are over 100,000 Nigerians in  creative industry.
Some even say talent flows in the blood, and that blood runs everywhere a Nigerian is.
Nigerians are doing well in movie industries across the world with many based in South Africa, France, Canada USA, and UK. Many of them are holding their own in major big budget productions. It sure evokes a sense of pride when one sees a Nigerian setting Angelina Jolie free from a helicopter in
the blockbuster, Salt. With the increasing
numbers of Nigerians in Hollywood, there is
definitely going to be more collaboration between the two major movie industries. The first sets of returnees have been doing their parts in making the Nigeria movie industry successful. Top names like Olu Jacobs, who was in Hollywood movie, The Pirates, among others and Taiwo Ajayi-Lycett, who has featured in many dramas in the UK, and now features in Nigerian production, Tinsel, certainly have made their mark and impact in the industry.
Here is a list of other top Nigerians making waves in Hollywood:
Adewale Akinnuoye-Agbaje
Leading the pack is the Nigerian-British citizen, born of Yoruba parents, but grew upin Islington, London. Adewale Akinnuoye- Agbaje holds a Master degree. Over the years, he has successfully infused Yoruba language into few of his characters in Hollywood movies, the most notable being "Mo ti so fun e teletele (I told you before), Ori e o pe (you are out of your mind) in the Hollywood block buster, Bourne Identity. His muscular and formidable body has earned him distinct roles in the movie world. Akinnuoye-Agbaje has featured in blockbuster movies such as Bourne Identity, The Mummy Returns, The Legionnaire, Get Rich or Die Tryin,' Unstoppable, GI Joe: The Rise of the Cobra, The Lost series  The New York Undercover series. Akinnuoye-Agbaje has said he would direct a film about his life story. Recently, he made a guest appearance in the second episode of season 8 of Monk, and also played Derek Jameson in the 2011 film, The Thing. He will also portray Kurse in the Marvel Studios film, Thor: The Dark World.
Hakeem Kae Kazim


Hakeem Kae Kassim is a British trained actor, who was born in Lagos but moved to South Africa, where he lived and learnt his trade. He has since become a regular face in both Hollywood and Nollywood, thriving even with endorsement deals.
Kae Kazim has apparently got some impressive roles in Hollywood movies some of which are The Pirate of the Carribeans: At World's End, Hotel Rwanda, X- Men Origins: Wolverine, The Fourth Kind. The Forth Kind was written and directed by a Nigeria, Olatunde Osunsanmi.
Chiwetel Ejiofor
Chiwetelu Umeadi Ejiofor is probably the most popular Nigerian in Hollywood today. Good looking Ejiofor was born in London of Igbo parentage. His style of acting has not only earned him great roles in British and Hollywood movies, ithas also endeared him to directors, who seem to pick him as first choice when biography flicks are concerned. Ejiofor has some movies such as Amistad, 12 Years a Slave, Dirty Pretty Things, Salt, End Game, Inside Man, Four Brothers and Mind Games. Ejiofor was awarded the Officer of the Order of the British Empire (OBE), in the 2008. In the same year, he made his directorial debut in the short film, Slapper, which he also wrote, based on an idea by editor/director, Yusuf Pirhasan. Ejiofor appeared alongside John Cusack in the 2009 film, 2012. The film went on to gross over $700 million, and is among the list of highest-grossing films of all times, placing fifth of top films of 2009. This year, Ejiofor appears in the leading role in the BBC's 2 drama series Dancing on the Edge, playing the part of band creator, Louis Lester.
Gbenga Akinnagbe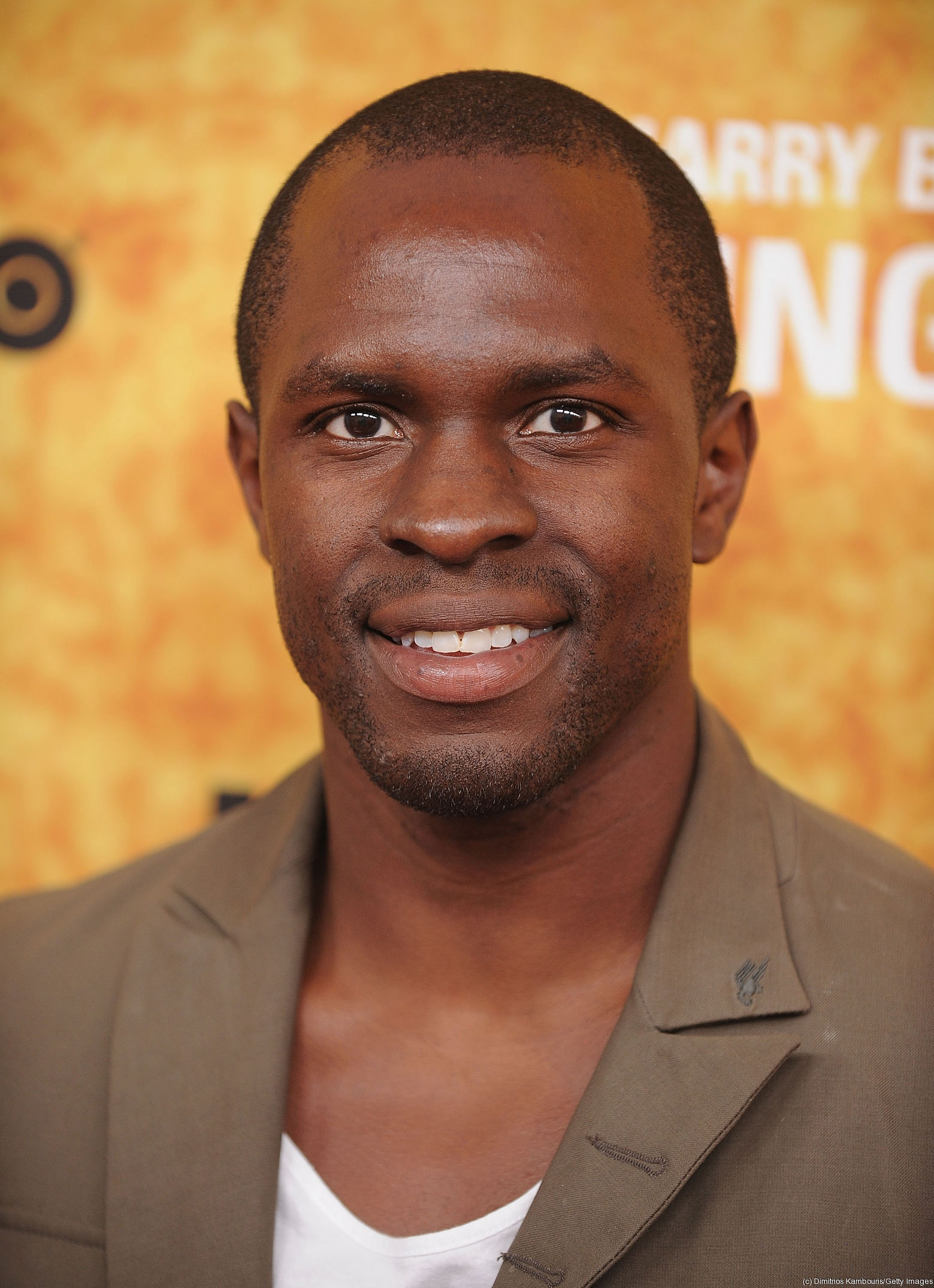 Gbenga Akinabe was born onDecember 12, 1978 in Washington, D.C. to Nigerian parents and grew up in Silver Spring, Maryland. An actor best known for his role as Chris Partlow on the HBO original series, The Wire. Akinnagbe was in and out of trouble as a youth. He is the second oldest of six children, one older sister and four younger brothers. He is the first in his family to be born in the US. He attended Colonel Zadok A. Magruder High School in Rockville, Maryland. Akinnagbe attended Bucknell University on a wrestling scholarship, majoring in political science and English. He is the cousin of DC rapper,Wale.  Some of his film roles include Damage, Blue Blood and The Wire among others.
Caroline Chikezie
For Caroline Chikezie, growing up on the streets of London has made her one of the established British
actress of Igbo origin. She also found her way into prominent Hollywood movies and TV series after her
role in Aeon Flux. Some of the movies in which she featured are Eragon, Aeon Flux, Breaking and Entering, The Supernatural Tv series and The Torchwood TV series.
After roles in Holby City, Casualty, and the award-winning British film, Baby Mother, Chikezie landed her first major role as bitchy Sasha Williams in As If in 2001. In 2004, she landed a regular role as Kyle Pascoe's girlfriend, Elaine Hardy, in Series Four of Footballer's Wives. Her other television works includes 40, Judas Kiss, Free Fall and Brothers and Sisters. She appeared as Lisa Hallett, a member of the secret organisation of Torchwood who had been transformed into a half-human half- Cyberman in Cyberwoman.
Sonni Chidiebere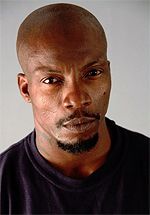 This Nigerian-Igbo actor has earned minor roles in some blockbuster Hollywood movies. They include Hotel Rwanda, Blood Diamond, District 9 and Lord of War. Born in Nigeria, he grew up in South Africa, where he started his acting career.
Edun Adetomiwa

After watching the popular Hollywood TV series, Merlin, his face became a notable one and his name shot in the tabloids for his prolific role interpretation. A young British actor with apparently Nigerian-Yoruba heritage, Edun is the coloured character in Merlin, who later became Prince Authur's in-law and knight. He has featured in a number of series and some films, which include Shakespeares Globe, Romeo and Juliet, The Merlin Tv Series, The Law And Order, UK Tv series.
Nonso Anozie
Nonso Anozie, who is of Igbo origin, is one of the fast-rising and well-paid actors. Having featured in
prominent Hollywood blockbusters, Anozie's distinct Igbo intonation came to fore in the Hollywood flick, Conan the Barbarian. His featured movies include Conan the Barbarian, The Grey, Rock and Rolla, Nanny Mcphee Returns The Last Legion.
Ndoka Valentine Ndubisi
Ndoka Valentine Ndubisi would be easily spotted for his role in Fighting Temptations, where he acted alongside Beyonce Knowles. This apparently handsome man of Igbo decent has acted in a few movie flicks. Not much information is available on his background and parentage. However, he is known to have featured in movies like Fighting Temptations, Concrete Brown, Unforgiven Sins and Somebodies.
Sophie Okonedo
Sophie Okonedo is another British actress with mixed parentage but of Nigerian paternity-from Edo State. Okonedo, who rose to become one of the most sought after actresses in England, holds the prestigious award of OBE. With features in several Hollywood movies, Okonedo would be most remembered for her roles in Aeon Flux, Hotel Rwanda, Alex Rider, Operation Storm Breaker, Ace Ventura, Dirty Pretty Things, and Martian Child.
Source: http://www.nairaland.com/2271888/list-nigerian-artist-currently-rocking